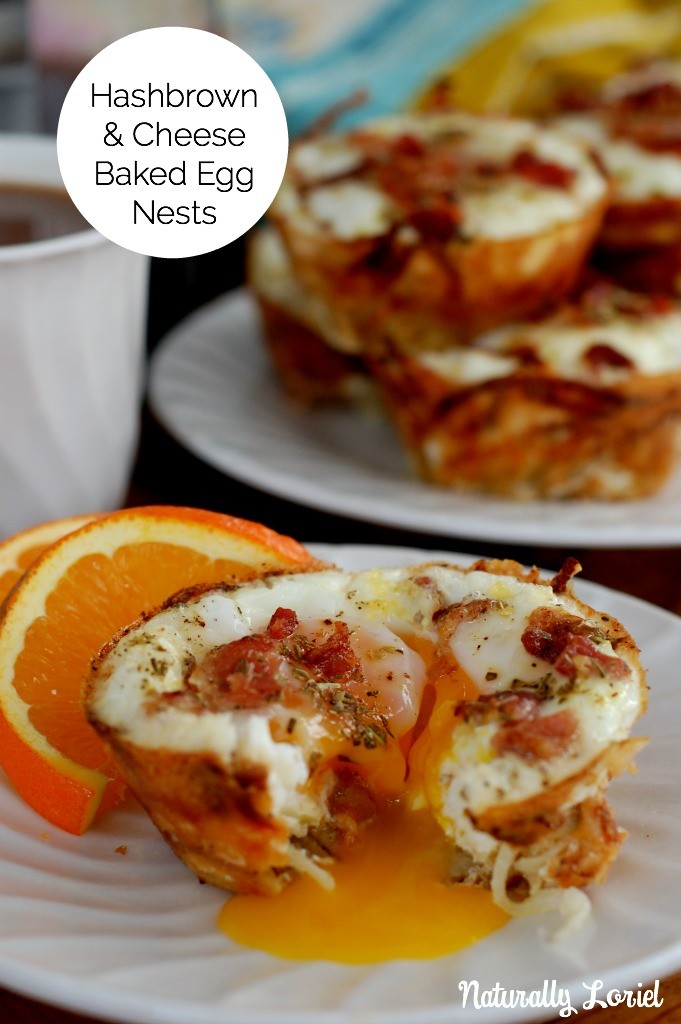 Hashbrown and Cheese Baked Egg Nests
1 cup cheese, shredded
2ish cups potatoes, shredded (you'll need about 1 large russet potato)
¼ tsp onion powder
¼ tsp garlic powder
¼ tsp ground pepper
6 pastured eggs
2 strips of pastured bacon, cooked and crumbled for the top
Unrefined sea salt and pepper to taste for sprinkling the top
Optional herbs, (parsley, oregano, etc) to sprinkle the top
In a small mixing bowl combine the shredded cheese, potatoes, onion powder, garlic powder, and pepper.
Form a "nest" cup in a 6 cup buttered muffin tin pressing the cheese/potato mixture in to the bottom and the sides well.
Bake the hashbrown nest at 425 degrees for 15 minutes, and take them out of the oven.
Turn the oven down to 350 degrees.
Crack an egg into each hashbrown nest, sprinkle the top with salt and pepper, bacon crumbles, and optional herbs of choice.
Bake at 350 degrees for 12-15 minutes depending on how runny you would like your yolk. Closer to 15-16 minutes and your yolk will be almost solid if that is how you like them. Let the egg nests cool a good 5 minutes or so before sliding a butter knife around the edge to loosen them out. This resting also lets the egg white complete cooking.
Recipe by at https://naturallyloriel.com/hashbrown-cheese-baked-egg-nests/